Our Partners  
We partner with IT industry leaders to deliver fundamental services that revolutionize how our customers operate at a global scale.
Valued partnerships are at the heart of our business. It is through our close relationships with our partners that we are able to drive continuous innovative solutions in the areas of Collaboration, Audio Visual, Enterprise Networking, Data Centre, Security, Storage and Cloud.
Dell Technologies is among the world's leading technology companies. From hybrid cloud solutions to high-performance computing Dell impacts, everyone, everywhere.
Pure Storage
Pure Storage helps you embrace the future of cloud and data flexibility – with a true, as-a-service model that's simple to manage and always evergreen.
Arista
Arista Networks is an industry leader in cognitive cloud networking for mission-critical data center and campus environments.
Neat
Neat was created together with Zoom to provide the ultimate Zoom Rooms experience. For decades, Neat has shaped game-changing innovations for some of the most recognized brands in the video communications industry.
Aruba
Aruba is a leading provider of next-generation network access solutions for the mobile enterprise. The company designs and delivers Mobility-Defined Networks that empower IT departments.
Logitech
Logitech's innovative tools are optimized for user performance and IT success. Designed for every work environment, their intelligent peripherals and advanced video collaboration solutions will give you organisation powerful, easy-to-deploy victories.
Extron
Extron AV technology solutions serve the diverse needs of organizations around the world. Extron's advanced technologies create better-looking images, higher quality sound, systems that are easier to control and work more reliably for people around the world. 
Equus
Equus Software is a recognized innovator and leader in global workforce management solutions. We make it easy to move, track, and manage your mobile talent. Our relentless focus on creating innovative global mobility solutions has helped us become the market leader in our industry.
II VI
Quanta Computer is one of the world's leading notebook manufacturers. Quanta has also extended it's reach to cloud computing business, enterprise network solutions, mobile communications products, smart home products, autotronics, smart healthcare, IoT, and AI applications.
Quanta Computer
Quanta Computer is one of the world's leading notebook manufacturers. Quanta has also extended it's reach to cloud computing business, enterprise network solutions, mobile communications products, smart home products, autotronics, smart healthcare, IoT, and AI applications.
Lenovo
Lenovo is developing world-changing technologies that create a more inclusive, trustworthy, and sustainable digital society. By designing, engineering, and building the world's most complete portfolio of smart devices and infrastructure. 
VMware
VMware offers a breadth of digital solutions that powers apps, services, and experiences which enable organizations to deliver the best customer service and empower employees.
Chief
Committed to responding to industry needs in the commercial and residential markets, Chief offers a complete line of mounts, storage and accessories for TVs, displays, projectors, monitors and other AV components.
Google Workspace
An integrated workspace that's simple to use, Google Workspace lets you spend less time managing your work and more time actually doing it. 
Zoom
Zoom helps businesses and organizations bring their teams together in a frictionless environment to get more done. Zoom's easy, reliable cloud platform for video, voice, content sharing and chat runs across all devices.
AppDynamics
AppDynamics is an application performance management and IT operations analytics organization. The company focuses on managing the performance and availability of applications across cloud computing environments as well as inside the data center. 
Shure
Shure Incorporated is widely acknowledged as the world's leading manufacturer of microphones and audio electronics.  Leveraged by their high levels of support and a passion for audio, Shure's mission is to be the most trusted audio brand worldwide.  
Pexip
Pexip offers both self-hosted and as-a-service deployment options for enterprise video conferencing, built on the core Pexip Infinity technology. Pexip helps break down the barriers to improve video communication across teams and platforms.
BlueCat
BlueCat help some of the biggest enterprises in the world overcome the compounding complexity in their networks so they can focus on bigger things.  From Core Network Services to multi-cloud management, BlueCat has everything you need to build the network you need.  
Poly
Poly is a trailblazer in solving the dilemma of work from anywhere. Poly creates beautifully designed and engineered audio and video products that let you be seen and heard with incredible clarity, wherever you work.
Ekahau
Ekahau is the global leader in solutions for enterprise wireless network design and troubleshooting. Their software and hardware solutions design and manage superior wireless networks by minimizing network deployment time and ensuring sufficient wireless coverage across all levels of complexity. 
Apple
A diverse collective of thinkers and doers, continually reimagining what's possible to help us all do what we love in new ways. The same innovation that goes into Apple products also applies to its practices — strengthening the commitment to leave the world better than we found it. 
BenQ
BenQ Corporation is a world-leading human technology and solutions provider utilizing substantial resources and proven expertise in product design, visual display, mobile solutions, and network convergence technologies. 
Aegis
Aegis Solutions provide a source for clients in IT Asset Lifecycle Management. The demand for reliable, cost efficient hardware in technology is bringing new products to the marketplace at an unprecedented pace.
Intelisys
Intelisys is widely regarded as the industry's leading Technology Services Distributor of telecommunications networks and cloud services in the channel. 
Riverbed
The Riverbed Network enables businesses to visualize, optimize, accelerate and remediate the performance of networks in any application. Riverbed delivers performance with superior WAN optimization, network management and application acceleration.
Red Hat
Red Hat delivers solutions for enterprises to work across platforms and environments. Operating both transparently and responsibly, continuing to be a catalyst in communities helping build powerful IT infrastructure solutions.
Enconnex
Enconnex is a data and IT infrastructure solutions company developing custom solutions, alongside products including server racks and cabinets, network cabling, UPSs and containment, to centers, customers, and engineering labs.

Zebra
Zebra Technologies is an innovator with solutions and partners enabling businesses to gain a performance edge, by assisting companies digitize their operations and enhance their performance.
APC by Schneider Electric
An industry leader in integrated physical infrastructure and software, APC™ by Schneider Electric™ provides reliable and innovative solutions that help keep the power on, and the data flowing. That's Certainty in a Connected World.
NetApp
NetApp specializes in helping our customers get the most out of their data with industry-leading cloud data services, storage systems, and software.
Harman
Harman International is a global leader in connected car technology, lifestyle audio innovations, professional audio and lighting solutions, and design and analytics. 
Nokia
Nokia is committed to innovation and technology leadership across mobile, fixed, and cloud networks. Nokia creates value with intellectual property and long-term research.
Nutanix
Nutanix strives to delight customers with a simple, flexible, and cost-efficient cloud platform. One that offers freedom of choice and enables true hybrid and multi-cloud computing.
Avitor
Distributors of Audio Visual and Information Technology, specializing in a select range of Interactive Touch Screens, Collaborative Solutions, Digital Signage, Wireless Presentation Systems, and Hotel IPTV Systems.
Prysm
Prysm Systems is a provider of large-format Laser Phosphor Displays (LPD). Prysm unifies content and applications into cloud-based visual workspaces, helping teams collaborate on any screen, from any location.
Alkira
Alkira has reinvented networking by delivering unified network infrastructure with connectivity, integrated network and security services, visibility, controls and governance, all delivered as-a-service.
Hudly
Hudly's products provide a safer way to get directions, calls, and texts without taking your eyes off the road. Vital driving information is cast directly in your line of sight, helping reduce distractions behind the wheel.
Oblong
Oblong has created a technology platform enabling applications to be developed, running across multiple screens and devices. Oblong's platform solves big data problems for customers to collaborate more effectively.
Mist
Mist Systems is a Juniper-driven organization, with Networks and Mist Systems bringing AI to IT delivering enterprise. These solutions provide unsurpassed user and IT experiences.
Barco
In a world where data and rich content are expanding exponentially, Barco empowers impressive visualization and innovative collaboration solutions to help you make more meaningful connections.
Sony
By creating greater value under the corporate direction of "getting closer to people" as a creative entertainment company with a solid foundation of technology, Sony is enhancing its corporate value and contributing to a sustainable society.
Vyopta
Vypota is a leader in comprehensive monitoring and analytics for Collaboration Performance Management and Workspace Insights.  Vyopta helps organizations deliver the best UC user experience and optimize their UC and real estate investments.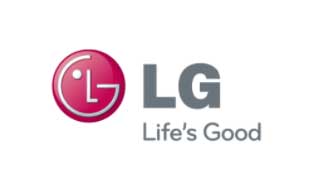 LG Electronics is transforming today's digital signage landscape and making effective solutions that drive business and increase clients' bottom line. Key innovations include cutting-edge commercial OLEDs, 4K resolution and seamless connectivity: amazing displays of digital signage created with the end-user in mind, and a vital business solution and smart investment.
LG Electronics and EOS partner together to provide the latest digital signage and monitor technology to Fortune 500 global corporations in verticals such as enterprise, financial, healthcare, and manufacturing. EOS is a valued Elite partner of LG Electronics.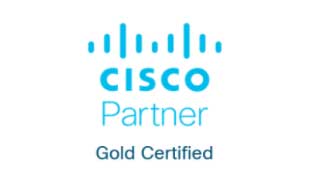 Ciscos' purpose is to power an inclusive future for all. Our mission is to inspire new possibilities for our customers by reimagining their applications, securing their data, transforming their infrastructure, and empowering their teams. We are committed to driving the most trusted customer experience in the industry with our extraordinary people and great technologies. 
 We believe that our customers are looking for intent-based networks that provide meaningful business value through automation, security, and analytics across private, hybrid, and multi-cloud environments. Our vision is to deliver highly secure, software-defined, automated, and intelligent platforms for our customers.  
EOS IT Solutions partners wonderfully as we jointly help customers automate to accelerate their digital goals in a global and cloud-first world.
Juniper Networks challenges the inherent complexity that comes with networking in the multi–cloud era. We do this with products, solutions and services that transform the way people connect, work and live. We simplify the process of transitioning to a secure and automated multi–cloud environment to enable secure, scalable, AI-driven networks that connect the world.  
EOS is an Elite Juniper partner, the highest level within the Juniper Partner Advantage Program.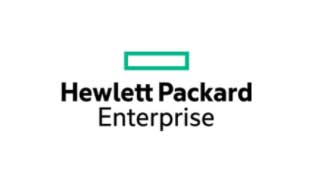 At HPE our purpose is to advance the way people live and work, by engineering experiences that unlock your full potential. We put our customers first, we partner and act with uncompromising integrity. 
Our success has always centered around our strong commitment to mutually beneficial relationships with our partners like EOS IT Solutions through our Partner Ready Program. We are committed to a partner program that is built on innovation, partnership, and growth for our partners.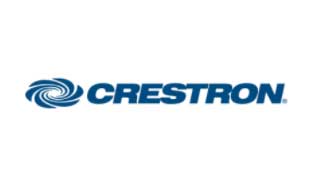 Crestron Electronics has carved the path for technological innovation since 1972. We create automation, video, and UC solutions that transform the way people and organizations live their lives, making their day-to-day tasks easier, improving efficiency and productivity.  We strive to be at the forefront of cutting-edge technology, continually innovating, offering faster and more reliable solutions that address the needs of our customers the world over .
With Crestron, you are not just buying industry-first electronics, you are investing in scalable, customized solutions, gaining 24/7 service and support through one of our 90 global offices. At Crestron, we pride ourselves on developing long term partnerships with our customers. Working together with our Elite Partner EOS IT Solutions, we ensure delivery of an award-winning service anywhere in the world.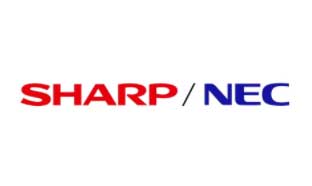 With the broadest visual solutions portfolio in the industry, Sharp NEC Display Solutions offers user-centered innovation across LCD displays and video walls, lamp and laser projectors, dvLED digital surfaces, 8K, and 5G technology, collaboration solutions, IoT and AI-driven analytics, and calibration tools. Our expertise as a total solutions provider spans a wide variety of sectors including retail, enterprise, education, entertainment, transportation, energy and utility, and more. Our reputation for quality, reliability, industry-leading customer service and support makes Sharp NEC Display Solutions a preferred and trusted partner.  
Our customer-first approach and industry-leading global customer program perfectly align us with EOS where our partnership ensures our mutual customers enjoy service excellence and best-in-class visual experiences.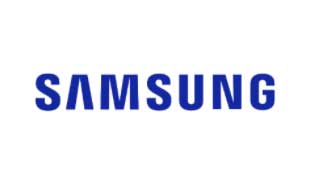 As a global technology leader, the Samsung Display Division provides a diverse portfolio of enterprise technologies including Smart Signage, LED Screens, Video walls, Hospitality TVs, and Monitors. Samsung puts the customer at the core of everything we do by delivering comprehensive products, solutions, and services across diverse industries including retail, healthcare, hospitality, education, sports, and government.
The Samsung Display Division is committed to helping customers realize the promise of a digital business. Samsung is proud to partner with EOS IT Solutions who are currently a GOLD Authorized Reseller.
Palo Alto Networks, the global cybersecurity leader, continually delivers innovation to enable secure digital transformation—even as the pace of change is accelerating.
By delivering a comprehensive portfolio of integrated best-of-breed cyber solutions and empowering a growing ecosystem of partners, we are at the forefront of protecting tens of thousands of organizations across clouds, networks, and mobile devices.
EOS IT Solutions is a valued Innovator Partner in the Palo Alto Networks NextWave Partner Program.