Storage Solutions You Can Trust
Storage is a key component and a valuable investment for a successful business. At EOS we partner with the world's industry leaders to deliver fundamental storage services that ensure your systems are successfully managed – from ordering, to storage delivery, and waste management.
Together with Pure Storage EOS brings the best-in-class storage solution to our customers that are future-ready, secure, and simple to manage.
We will manage the entire process to get your systems delivered to you securely,
at the most competitive price.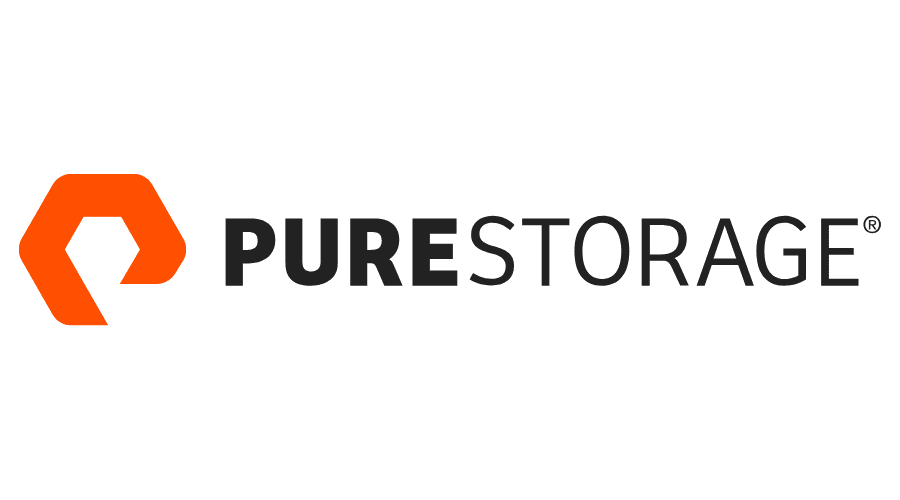 Strengthen your IT Infrastructure with EOS & Pure Storage
FlashArray//C™
FlashArray//C™ is enterprise-ready and provides proven six-nines of availability, non-disruptive upgrades, and consistent single-millisecond latency for the most demanding environments. 
Evergreen
Forget about expensive upgrade cycles, disruptive downtime, and rebuys of TBs you already own. The Evergreen™ Storage subscription model offers seamless, rapid upgrades and expansion, without disruption.
FlashBlade®
FlashBlade® is the industry's most advanced storage for unstructured data, consolidating complex data silos to optimize infrastructure and accelerate tomorrow's discoveries and insights. 
FlashStack
FlashStack simplicity delivers cloud-like experiences and economics in your data center. Increase flexibility to start small and scale fast, run any application, and upgrade non-disruptively. 
Pure as-a-Service
Get storage as a service (STaaS) for on-premises and public cloud. Efficiently operate a hybrid cloud by unifying your environment with one subscription and one set of storage services.
Pure1
Take control with Pure1®, the most advanced application-aware storage management platform. Get global insight and simplicity from self-managed infrastructure.
Portworx by Pure Storage
Kubernetes storage platform
Portworx is the Kubernetes Data Services Platform enterprises trust to run mission-critical applications in containers in production.
Only Portworx provides a fully integrated solution for persistent storage, data availability, data protection, data security, cross-cloud and data migrations, and automated capacity management for applications running on Kubernetes. 
PX-Store
Built from the ground up for containers, PX-Store provides cloud-native storage for applications running in the cloud, on-prem, and in hybrid/multi-cloud environments.
PX-Migrate
By using Migration with Stork on Kubernetes, you can get the benefits of portability for your data-rich workloads in a manner that works with Kubernetes. You'll also have control over your Kubernetes no matter where it lives.
PX-Secure
With encryption and access controls, you can move securely at the speed of Kubernetes. Your business cannot compromise on security in order to achieve agility, with PX-Secure, it doesn't have to.
PX-DR
PX-DR extends the data protection included in PX-Store with Zero RPO Disaster Recovery for data centers in a metropolitan area as well as continuous backups across the WAN for an even greater level of protection.
PX-Backup
Confidently and securely backup and restore your entire Kubernetes cluster, applications, and data. PX-Backup delivers enterprise-grade application and data protection with fast recovery and zero data loss.
Slash your storage costs in half with PX-Autopilot for Capacity Management
PX-Autopilot enables you to cut your cloud storage costs in half by intelligently provisioning storage only when it is needed, eliminating the longstanding problem in the cloud of paying for storage when it is provisioned, not when it is consumed.
By automatically scaling on-demand at an individual volume level, or even an entire cluster, you can save money and avoid application outages. Take the first step to transform your storage today.