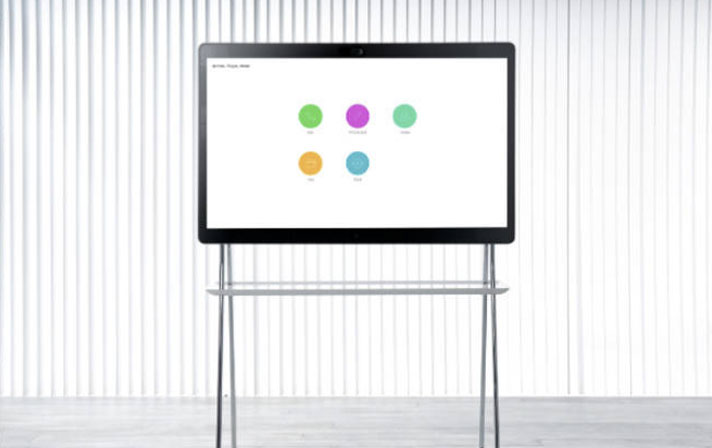 Features
High-quality video conferencing

Powerful microphones cover a room with 8 to 10 people

Connects to white-boarding capability in the Cisco Webex Teams app

Discreet built-in 4K camera,

captures entire room
The Cisco Webex Board revolutionizes the way we work by combining key requirements for team collaboration in the physical meeting room into a single device and connects it to the cloud for continuous workflow. It's a wireless presentation screen, a digital whiteboard, and an audio and video conferencing system, all in one. The Webex Board helps teams collaborate in physical meeting rooms, but also securely connects to virtual meeting spaces to facilitate continuous workflow before, during, and after everyone has left the physical conference room. The Cisco Webex Board draws its power from the Cisco Webex service, which combines meeting, messaging, calling, and new white boarding capabilities on any Cisco Webex Teams app. Registration to Cisco Webex lets you store everything created on the Webex Board directly in the cloud and associate it to a virtual Webex Teams space, so you can take your work wherever you go. The Webex Board solution offers an integrated, secure, and comprehensive lifecycle approach to teamwork that is as yet unimagined, and thus unmatched, by any other solution on the market.
 The Cisco Webex Board 70 is a fully self-contained system on a high-resolution 4K 70-inch LED screen. With an integrated 4K camera, embedded microphones, and a capacitive touch interface, the board brings intelligence, style, and usability to meeting rooms, from small to large. Designed with minimal wires for simplicity and elegance, Cisco's latest collaboration device allows wireless sharing and Wi-Fi connectivity. The system is also touch-based for easy and rich team collaboration. Not only is the Webex Board beautiful to behold and effortless to use, it is also affordable to acquire and easy to install and deploy, so that it can be a fixture in all of your conference rooms.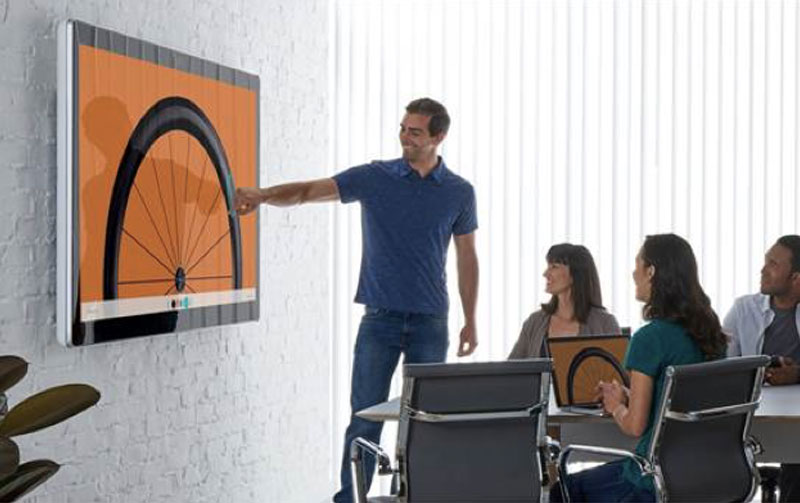 Interested in the Cisco Webex Board 70?
Please complete the form below and one of our sales team will be in touch.