Drive Erasure or Drive Destruction
Once your company's IT Assets reach end-of-life the confidential information and sensitive data must go through the correct IT asset disposition. If this information is compromised your company's reputation will be put at risk.
EOS IT Solutions can offer data erasure and destruction solutions to meet your businesses objectives. We can destroy data on magnetic, solid state and optical media no matter the size of the project.
We support hard drive destruction, flash drive destruction, CD and DVD shredding, tape shredding and degaussing and data destruction for storage area networks (SANs) and network attached storage (NAS).
We ensure all data is destroyed and is irrecoverable. EOS IT Solutions adhere to industry standards, we provide the client will all documentation for regulatory and corporate compliance.
On-Site Data Destruction
EOS IT Solutions offer and on-site data destruction service, this allows clients to witness and verify the destruction and erasure of their IT Assets while at their facility. We inventory and destroy data on retired hard drives storage media.
Our trucks come fully equipped with hard drive shredders. This enables us to shred thousands upon thousands of drives daily at your office premises or data center.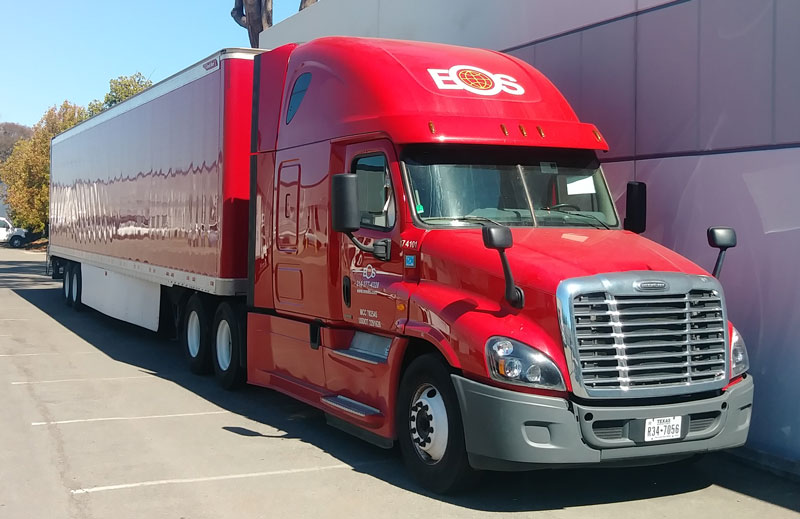 Data Destruction Services
Data Destruction
Erasure, degaussing, crushing or hard drive shredding.
Inventory Validation
Device serial numbers can be validated against your inventory list providing vital audit trails, reconciliation, reports + certifications.
Data Destruction
Shredded hard drives + media packed and shipping.
Certifications
Certifications of destroyed drives at EOS IT Solutions facility.
Same Day Certification
Data Destruction certifications are available on the same day as destruction.
Data Destruction Facility
EOS IT Solutions offer bulk and witnessed data destruction at our facilities. We are guided by industry and government standards to make certain all digital data is destroyed.
We provide peace of mind, assurance and accountability to the client with our audited processes that all your company's sensitive data and information remain intact. Data Destruction are provided to the client.
Facility Services
Bulk Hard Drive Shredding
Bulk Data Erasure
Witnessed Destruction
Data Destruction Certifications