Remote Excellence Powered by EOS IT Solutions & Vyopta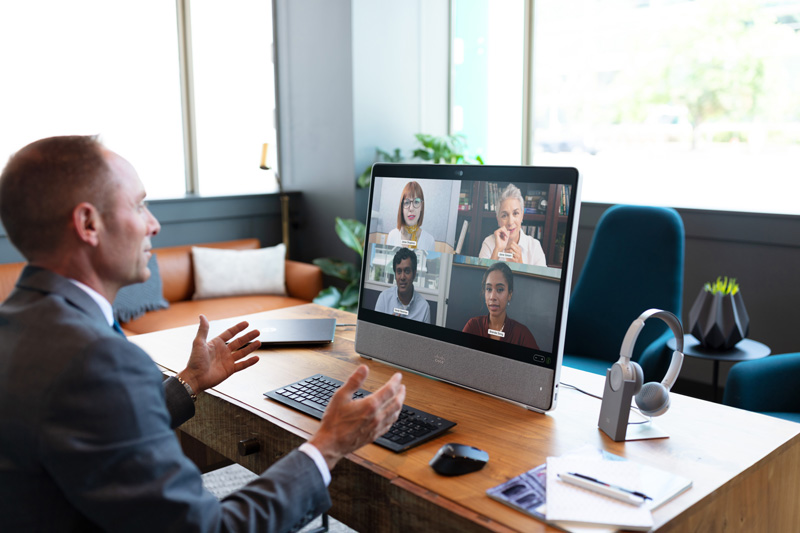 The transition to work-from-home has been instantaneous and best-effort under the assumption that the arrangement being temporary. As more companies embrace longer-term WFH policies, the need for a well-thought-out and complete lifecycle has become apparent for most visibility or control has created a highly unpredictable working experience and dramatically increased the burden of support on IT Operations teams. 
Remote Excellence was built in response to these challenges. At EOS we have brought our heritage of global scale & logistics together with our expertise of deploying the most powerful video-based collaboration experiences together to offer a consistent and standardized WFH environment which dramatically improves the remote experience. As employees slowly start to return to the office space, after having grown accustomed to a video-first experience at home, it is even more critical that companies provide a consistent technology deployment regardless of location to ensure the best workplace experience.
Visibility and proactive operations are always top of mind for IT Operations with any technology that a company consumes, regardless of on-prem or in the cloud. EOS have partnered with Vyopta to ensure the richest set of information can be pulled together, real-time, to ensure the best possible experience can be delivered to the employee, independent of where they may be working.
EOS, in collaboration with Vyopta have created the Remote Excellence offer to streamline the design, procurement, delivery, onboarding & support of the work-from-home experience while simultaneously easing the burden on IT to enable a focus on innovation for the business.
Shop our Remote Excellence products today and embrace the ultimate solution for the remote workforce.