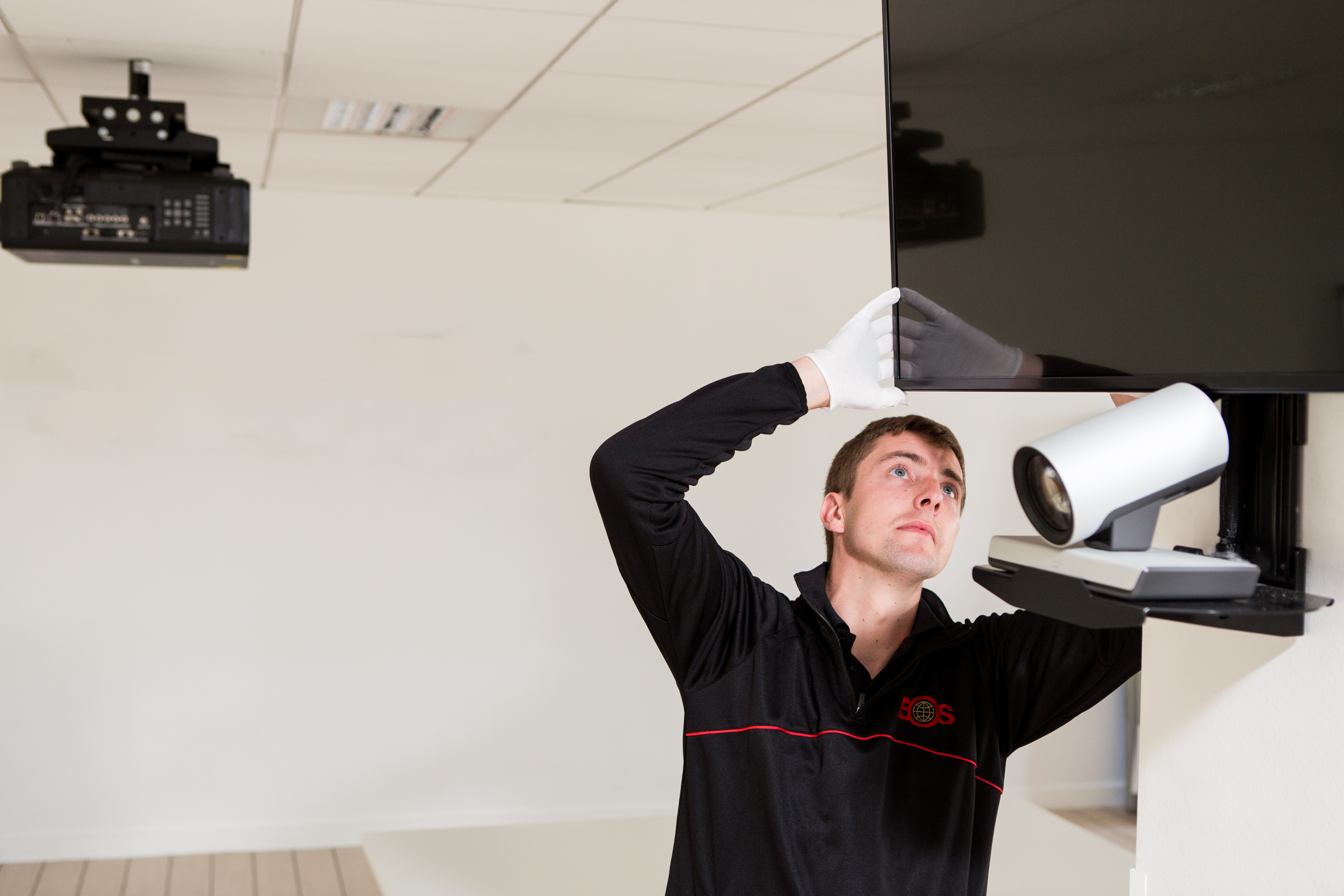 AV Managed Services Deployment
The Client:
A large global software & application programming company with offices in the United States & Ireland.
The Background:
With a presence in 120 + countries around the globe, our customer is growing rapidly on a global scale. This Client has several offices utilizing a variety of technical solutions. Their AV/VC environment ranges from personal or huddle spaces to large conference rooms and larger event spaces.
The Challenge:
The Client was searching for a new Managed Services Partner to provide AV support in four of its US locations. They were under very tight timelines due to contracts ending elsewhere and asked EOS to move quickly to provide qualified candidates.
The Solution:
The client had a very tight time scale due to their current arrangements expiring. To execute this managed service partnership, the EOS managed service and sales teams worked round the clock to be able to pull together and complete all agreements required.
It was then over to our in-house recruitment team to source, recruit and deploy a team of 4 skilled technicians and engineers in a very short time frame. The recruitment team was required to cover all 4 locations and have the new recruits ready to commence the partnership before their current agreement expired. Once this team was deployed, the partnership successfully expanded and the initial team of 4 doubled in size.
This was a great undertaking, and required buy-in from a number of teams to get this project complete in the time frame. We are pleased to say that our teams successfully executed this project. Due to our success in this space, we will be adding additional resources for a new Helpdesk. In addition to this, the team is exploring Hybrid Tier1/AV roles to be positioned in key locations.
The Benefits:
The client was able to work with EOS as a partner to provide expert services.

The company avoided any contractual fees that would come with their previous agreement overrunning.

The client can save time and money by outsourcing their AV Support services to EOS.

New roles have been created and this doubled in size due to the success of the project.

The client now has potential to explore new areas that could be covered by managed services.
For information on how EOS IT Solutions can support your organization, please contact our team info@eosits.com.