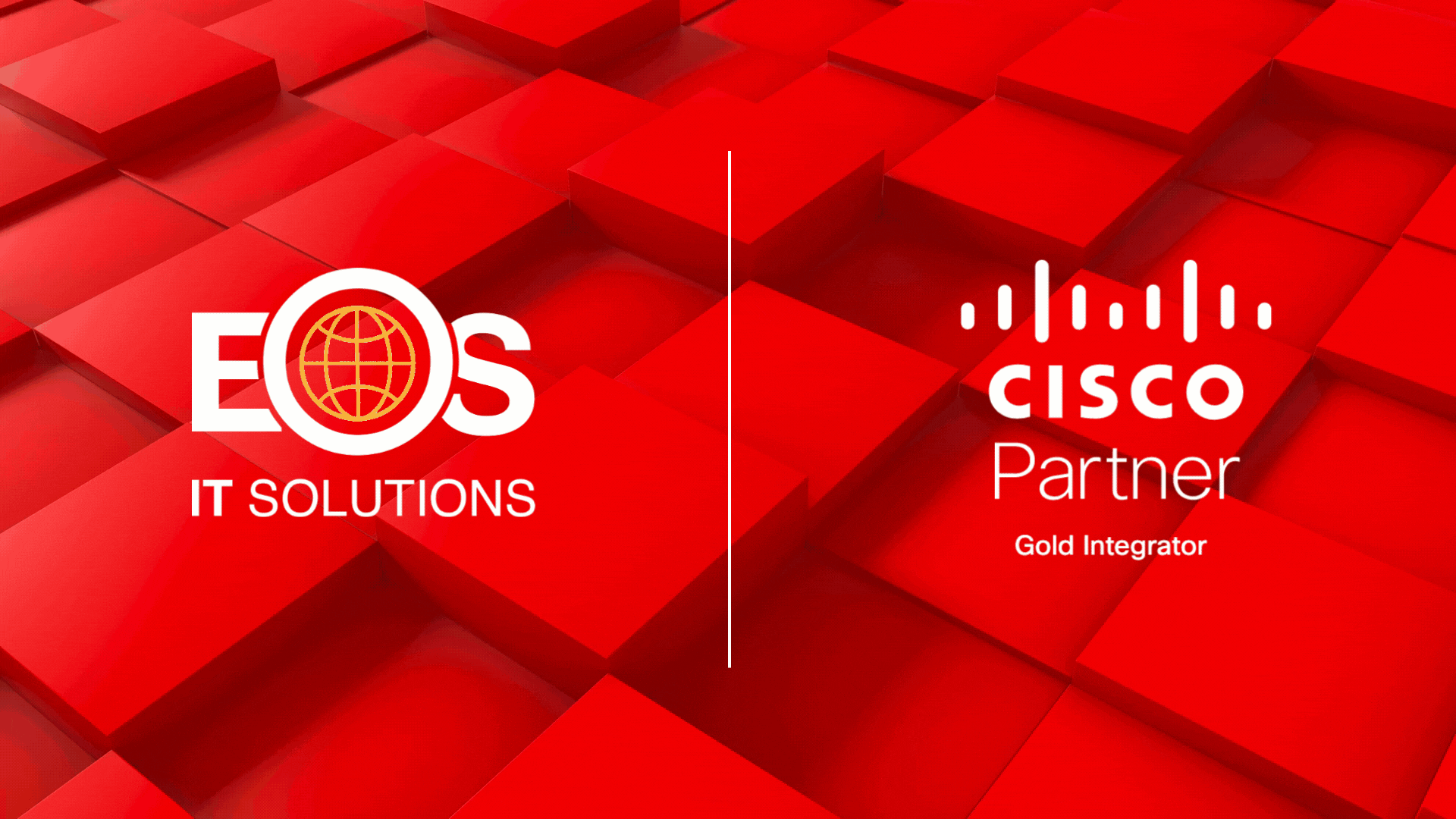 Recap of WebexOne 2023: EOS IT Solutions Joins as Gold Sponsor
EOS IT Solutions proudly sponsored WebexOne 2023, securing a booth in the exhibit hall at the in-person conference in Anaheim.
The conference kicked off with a welcome reception, where the EOS team eagerly explored the exhibit hall and their booth. Day one also included an EOS dinner event with clients who were also attending the conference.
Day two was particularly exciting, with EOS CTO Niall Kearney participating in the Partner Panel and the VP of Sales Bryan Osoro, along with Stanley Toh of Broadcom, discussing the future of work, building stronger teams with hybrid collaboration and AI. Stanley provided valuable insight into working with EOS from a customer's perspective.
While the team attended presentations and panel discussions, they also represented EOS at their booth, engaging with customers and potential clients about the company's service offerings and why EOS is the perfect solution partner for their business.
As a Webex partner, EOS was given the opportunity to learn about the latest releases for 2023 and how they can utilize the latest technologies to benefit their clients. Overall, it was a fantastic event that allowed EOS IT Solutions to both learn and showcase their expertise in the industry.
James Milligan, Collaboration Architect talks about some of his takeaways from the week:
"Cisco continues to develop the Webex portfolio, making the brand stronger than ever, creating more relationships with the likes of Microsoft and other technology vendors.
Some of my hot takeaways that captured my attention over last days and things that will benefit our customers in the future:
Cisco releases the new Webex EQX video endpoint – just add your screens, supports MS Teams and available to order today!

New Cisco / webex 950 earbuds. Another exciting collab with Bang Olufsen.
New AI functionality for meetings and calling

New AI assistant functionality added to Webex soft client with suggested responses

AI functionality added to contact centre with real time sentiment analysis, adding auto prompts to agent staff to help improve with customer experience

New AI codec for voice and video for calling, meetings and contact centre

Room bar pro now certified for MS Teams which means all Cisco / Webex devices now support MS Teams

Call Centre lite for Webex calling customers that just want a small queue deployment – no need for full contact centre

Improved functionality / integrations for Webex Connect (CPaaS) – Cisco did a great demo to order coffee through Apple Business chat and you get notified when your coffee was ready to pick up

ThousandEyes adds support for Webex calling analytics – still in early development but pretty awesome and will be released later this year

ThousandEyes improvements for Webex meetings with better insights and analytics meaning better experience."
The three-day event featured a range of sessions mentioned above it also included talks from renowned astrophysicist Neil deGrasse Tyson and award-winning actor Robert De Niro. Overall this event was a great success for everyone involved and we would like to thank the whole team who attended for flying the EOS flag throughout the week, the team included:

Bryan Osoro, VP of Sales
Courtney Hylton, Strategic Account Director
Daniel Strain, CEO
Dean Talbi, Account Executive
James Milligan, Collaboration Architect
Jay Roberts, Business Development
Maggie Mishin, Sr. Account Executive
Mike Bentle, Sr Account Executive
Niall Kearney, CTO
Nicolas Domeyko, Account Director
Steve Lorig, Account Executive
Trey Ore, VP of Strategic Accounts